In the Galleries: Brown & Molesky
by Mark Jenkins, senior critic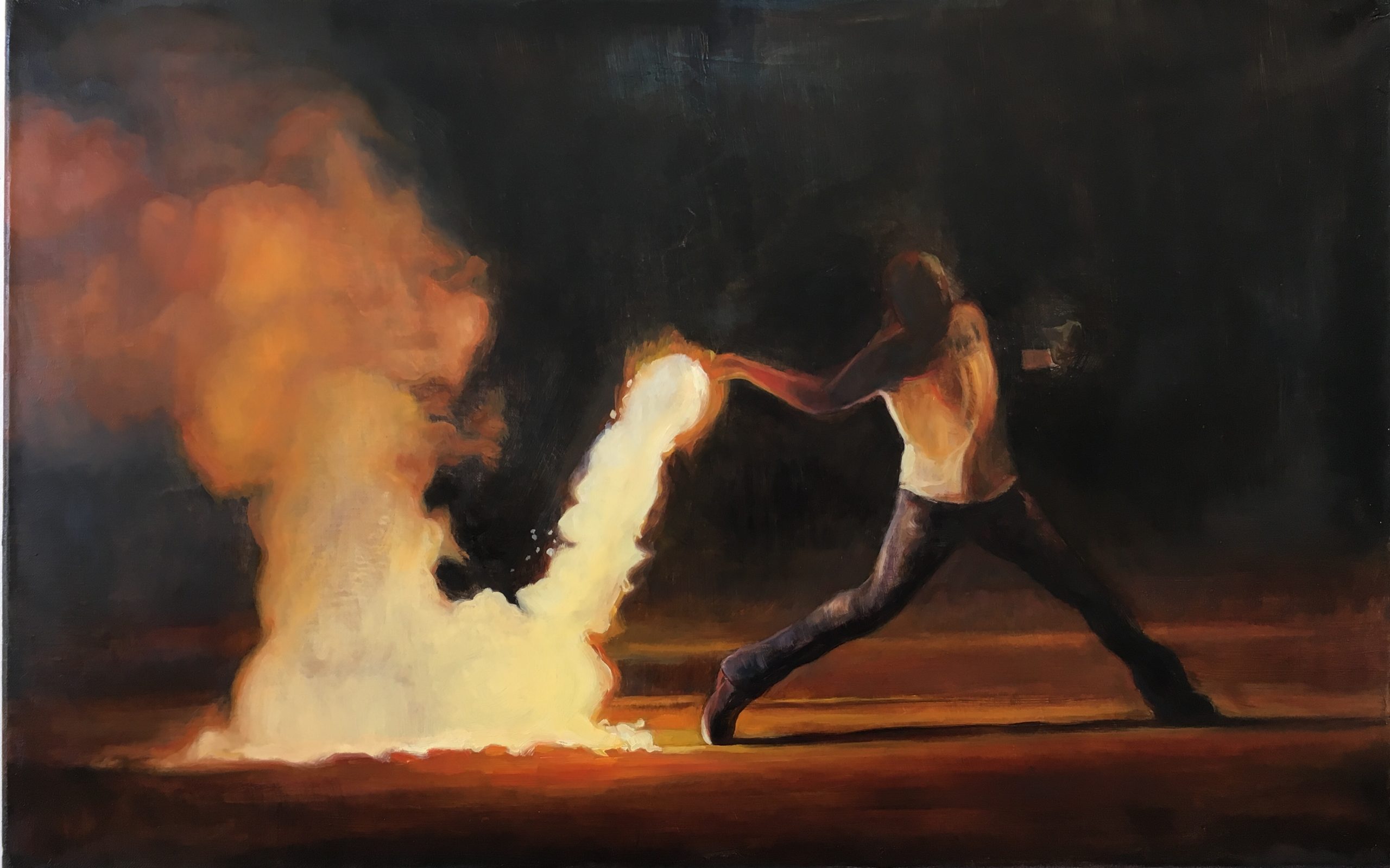 David Molesky — Return to Sender, Ferguson, 2018 | oil on canvas, 16 x 24 in.
Both Michael Brown and David Molesky might be classified as outsider artists, but their methods are vastly different. Brown, who calls his works on paper "doodles," has an affinity for graffiti, tattoo art, underground comics and 1960s hot-rod illustrations. Molesky, who depicts civil wars and street protests, is an oil painter with classical technique.
What the two share, aside from being shown together at the Fridge, is a fascination with fire and smoke. The title of Molesky's show, "Return to Sender," refers to rebels who hurl tear-gas canisters back at the riot police who threw them. The Brooklynite's canvases show insurrection but emphasize flashes of light amid darkness and billowing clouds — the sort of strong yet ethereal forms favored by the Romantic artists who nudged painting toward abstraction.
Rebellion and conflagration also feature in Brown's untitled show, which consists of a few 3-D constructions and hundreds of drawings. The D.C. artist's style is rooted in kiddie comics and animation, skewed and tainted to suggest the loss of childhood innocence. Where Molesky chronicles a world set on fire by conflict, Brown tours a Toontown that's quietly gone to seed.
Michael Brown and David Molesky: Return to Sender Through Sept. 28 at the Fridge, 516½ Eighth St. SE (rear).